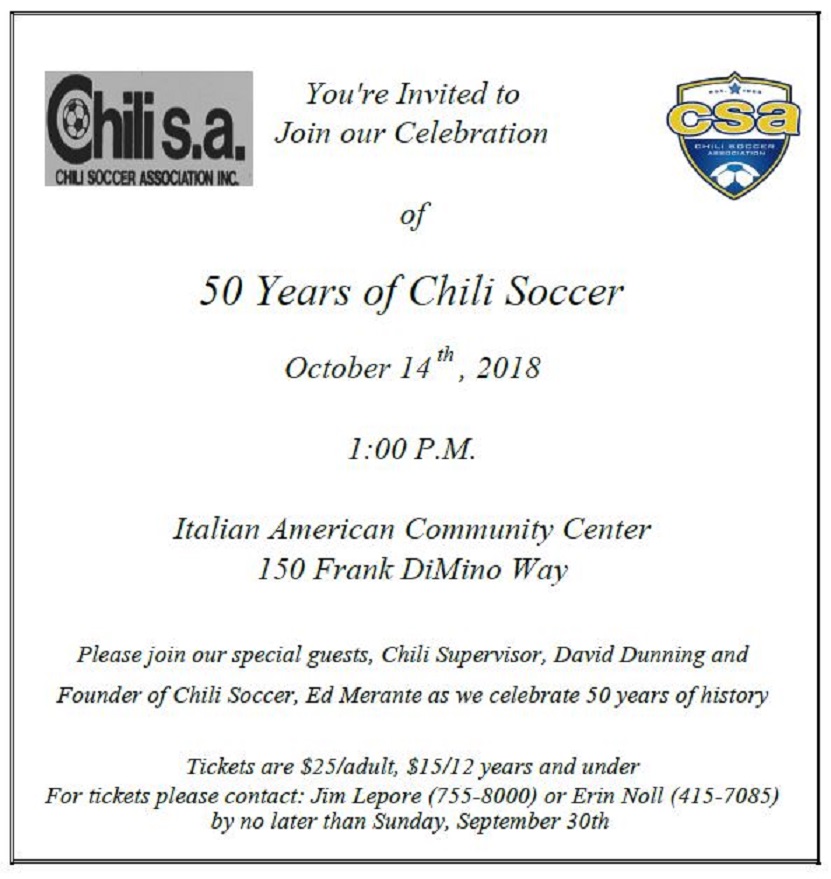 Hurry to get your tickets to this historic event! Prices include a buffet dinner and free door prizes. There will be a cash bar.
Seating is limited and tickets are selling fast, so don't delay! Call the numbers provided or stop in to Chili Liquor at 3210 Chili Avenue to purchase.
See you there!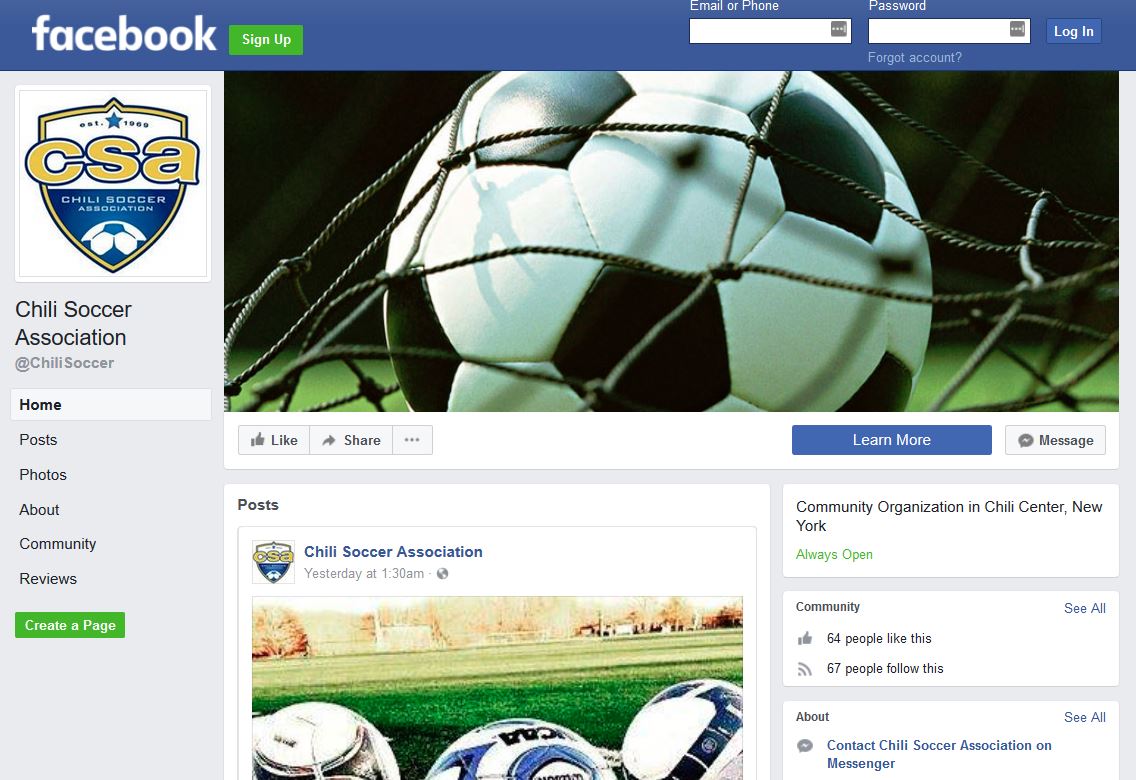 QUIT BEING SO ANTISOCIAL!
Ok CSA Community – let's connect!
We are on Facebook at www.facebook.com/ChiliSoccer
We are on Instagram at @chilisoccer
Please use hashtag #chilisoccer
Video
Video