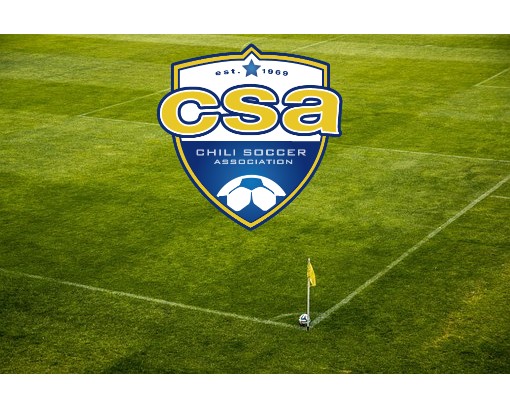 2018 Overview:
RDYSL includes 36 Member Clubs from the Rochester District in Western NY (counties of Genesee, Livingston, Monroe, and Ontario).
23 CSA teams competed in RDYSL, two teams in the NYS Thruway League, and one team in NYS State Cup. 23 teams was 8th most of all 36 Rdysl clubs.
CSA fielded 16 Rdysl Division 1 teams. 16 competing in D1 ranked 1st of all 36 Member Clubs!
16 of the 23 teams in Rdysl Division 1 equaled a 70% ratio for CSA. 70% of a club's teams in D1 Ranked 1st of all 36 Member Clubs! (none of the 7 clubs with more Rdysl teams than CSA had more D1 teams)
2018 RDYSL Sportsmanship Award:
One team in every division is awarded the RDYSL Sportsmanship Award. Below are the CSA teams that won this award in 2018. Great job!
B2010 Chili Warriors (Roger Groome)
G2006 Chili Herricanes (Jim Lepore)
G2000 Chili Breakers (Tony Fromm)
G1999 Chili Thunder (Terry Shipley)
RDYSL Champions:
G2005 Chili Peppers coached by Tony Fromm (D1 Champions)
G2002 Chili Attack coached by Loren Shipley (D1 Champions)
B2003 Chili Strikers coached by Angela Mancini (D2 Champions)
G2003 Chili Charge coached by Brian Calus (D3 Champions)
NYS Thruway League Champions:
B1999 Chili F.C. coached by Greg Zah (D1 Champions)
NYS State Cup Final Four Finalists:
B2000 Chili F.C. coached by Greg Zah (3rd Place)
RDYSL Finalists:
B2006 Chili Fury coached by Jamie Berardicurti (D1 Finalist)
G2000 Chili Breakers coached by Tony Fromm (D1 Finalist)
G2007 Chili Strikers coached by George S. (D1 Finalist)
G2002 Chili Tornado coached by Tom Parker (D1 3rd place *playing up*)
CSA Mission statement continues to be to develop players in a way that promotes fundamental technical skills, character, teamwork, and good sportsmanship. On behalf of the CSA Board, I would like to thank our players, coaches, volunteers, and parents for all of their continued support and efforts. 17% of our Rdysl travel teams won sportsmanship awards in a year where coaches were asked to put even a greater emphasis on this while competing for this award amongst 500+ teams in Rdysl. Roughly 40% of our travel/elite teams were either Champions or Finalists, again proving that focusing on player development over wins produces meaningful results in the end anyways. Lastly, who says you can't compete at the highest level while paying a non "premier" fee as Greg Zah capped ten years of a sole focus on player development along with Craig Demmin (CSA Technical Director) by winning the highest league in New York State.
CSA has never been stronger as we begin to celebrate our 50th year of existence. Congratulations to everyone involved in our club on the above accomplishments. I am looking forward to working with all of you in 2018/2019.
Respectfully yours,
Jeff Vieira
CSA President